Thun Tankers & Gothia Tanker Alliance adding new build Thun Venern to the fleet

Sep 28th. 2018

We are very pleased to announce that the product/chemical tanker M/V Thun Venern was delivered during Thursday to the Erik Thun Group, on site at the Chinese shipyard AVIC Dingheng Shipbuilding Ltd.

She is the third vessel being delivered in a series of six vessels, all designed by FKAB together with Furetank Rederi AB. Special attention has been focused on minimal impact on the environment, with close to 50 % reduction of CO2 emissions.

This also includes full Tier III, dual fuel/LNG propulsion including LNG in port consumption, LNG for IG-boiler, battery backup (UPS) for all vital functions and special ballast water cleaning system and ice 1A.

M/V Thun Venern is an intermediate tanker with a dwt of almost 18,000 tons and LOA 149.9 meters. She will be commercially managed by Furetank Chartering, which is part of the Gothia Tanker Alliance.


Image by Thun Tankers.
Image by Thun Tankers.
Image by Thun Tankers.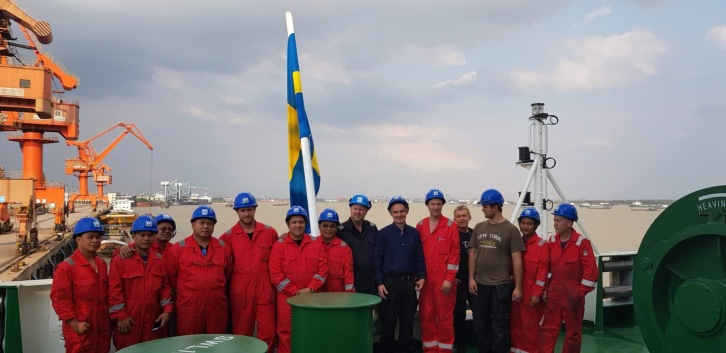 Image by Thun Tankers.
Thun Tankers press release